Technology, Procurement, Biotech Industry
May 8, 2023
5 min Read
Biotechs and Procurement: An Interview with BioProcure's Chris Ansaldi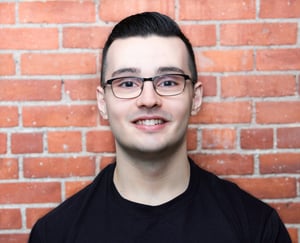 BioProcure is the leading provider of A/P, procurement, and support services for biotech. Prendio is an eProcurement purchasing software built specifically for the life science industry. Both are standalone tools that exist to simplify the procure-to-pay process for busy life science organizations. Combined together, they create an efficient and industry-specific solution to streamlining procurement, reducing costs, and increasing efficiency, so the biotech teams they serve can focus on delivering more cures, faster.
In this interview, we talk with Chris Ansaldi of BioProcure to learn more about the Prendio software, its unique features, and how it can benefit biotech companies. We will also delve into some of the unique procurement and accounting challenges faced by biotech companies as they grow.
Paul: What issues do you see facing biotech accounting and purchasing teams?
Chris: Human error is a big one. Without a certain level of automation, data entry and other similar (and sometimes costly) mistakes are bound to occur. Keeping organized paper trails can also be a challenge without the right support – so can staying within budget, sourcing items, placing, tracking, and receiving orders, paying invoices on time consistently to avoid credit holds, establishing net terms with new vendors, and having the bandwidth/in house personnel to support internal operations as the company grows and scales. All of these activities take time away from the R&D and accounting teams.
Paul: How do BioProcure and Prendio address these challenges?
Chris: Paying a monthly service fee for a team of procurement and accounts payable support experts reduces the need for in-house procurement and accounts payable (AP) hires, which can save scaling biotechs significant funds. Our team affordably completes these processes and offers complete coverage than an in-house hire can give. Our proven process and expertise are a great foundation for startups, relieving them of the burden of needing to establish teams and processes from scratch. The Prendio software greatly reduces human error and time spent as manual processes are reduced. Processes become organized, financial audits are smoother, and scientists can spend more time in the lab and less time filling out paperwork. With BioProcure and Prendio, companies can hit the ground running on their research and scale without growing pains.
Paul: You mention that both small and large teams can benefit from BioProcure - what is the typical size of your clients?
Chris: Our clients range in size from two-person startups in incubator spaces to public companies with 300+ employees and multiple lab spaces. We support the entire spectrum of clients and help them scale effortlessly.
In 2022, Prendio clients saw a combined tototal of $8.4M in savings.
Paul: A big theme in the NetSuite ecosystem is AP automation. How do BioProcure and Prendio help clients automate the AP process?
Chris: Clients often don't have time to do the three-way match internally. Our larger clients are processing payments for hundreds of invoices weekly. With Prendio, clients just need to upload packing slips and invoices as they receive them. The BioProcure team will input the data into Prendio, where it is stored safely in the cloud. The order data in Prendio is matched to invoices and packing slips, ensuring that pricing is accurate and invoiced items have been received before creating a voucher that finance can import with the push of a button to their chosen ERP.
Paul: One concern I hear from larger biotech clients is that due to the number of transactions required to maintain operations, BioProcure might become too expensive once the organization has reached a certain size. Can you address this concern?
Chris: BioProcure's pricing is carefully calculated to scale with our client's growth. Outsourcing procurement and AP processes reduce the need for additional hires, which can be expensive when factoring in benefits, turnover, and training time. One of BioProcure's greatest draws is the savings we offer to our clients. We aim to fulfill POs quickly and efficiently and always strive to capture the best pricing. In fact, the savings captured often equals or exceeds the cost of the BioProcure service itself!
Paul: I agree 100% that managing AP internally can be challenging. Finding someone good and wanting to stay in that role can be difficult. To me, BioProcure is a great way to overcome that obstacle. Switching gears, Sarbanes Oxley (SOX) compliance is a big issue for public biotechs. You previously mentioned that BioProcure has public clients. Is BioProcure SOX compliant?
Chris: Yes! BioProcure is SOC 1 Type 2 compliant, and Prendio is now proud to have earned our SOC 2 Type 1 certification. BioProcure and Prendio support several public biotech organizations and keep our processes compliant with all rules and regulations.
Paul: On SOX compliance, I know many early-stage biotechs start with QuickBooks. What accounting tools do you see biotechs considering when upgrading their ERP systems?
Chris: Almost unanimously, NetSuite. The traditional growth pattern for biotech accounting teams is to start with a version of QuickBooks (either QuickBooks Desktop or QuickBooks Online) and then upgrade to NetSuite as they grow. NetSuite is a scalable ERP that can sustain them for a long time into the future, eliminating the headache of switching ERPs again down the line.
Paul: When clients move from QBO to NetSuite, what can they expect from the BioProcure/Prendio team? What is the transition like?
Chris: BioProcure and Prendio are here to help our clients grow and succeed, so of course we will support the transition any way we can. The transition usually takes 30-45 days and is completely custom, with full support from the Prendio team and the client's implementation partner.
After a client transitions to NetSuite, they can expect an easy-to-use process that makes paying invoices and keeping proper audit trails a breeze. Each time it is performed, the sync is a full push-and-pull integration. This means vouchers (which include relevant PDF attachments on the vendor bills in NetSuite) are pushed from Prendio into NetSuite, and the corresponding payment details are then pulled from NetSuite back into Prendio. The Prendio connector also imports the NetSuite accounting segments (general ledger (GL) accounts, departments, classes/programs, and locations) into Prendio, and pulls suppliers and payment terms from Prendio into NetSuite, automatically maintaining a complete and accurate system of accounts across both platforms.
Paul: Are there any tips or partner recommendations for biotechs considering transitioning to NetSuite?

Chris: We have worked with multiple NetSuite implementation partners, and we've shared many mutual clients with OptimalData Consulting on their NetSuite data migration. A high-quality team is very important to ensure a smooth and seamless transition to a new ERP system.

Paul: Thanks, Chris, for the recommendation! If anyone wants to learn more about BioProcure or Prendio, what is the best way to contact you?
Chris: Please visit www.bioprocure.com or www.prendio.com to learn more about us, or contact me directly at cansaldi@prendio.com.
For more tips & tricks related to NetSuite and the biotech industry, check out OptimalData's reporting resource page.